Mia Violet is a writer, blogger, public speaker, fiancée, and ice cream connoisseur. She holds a Masters degree in Media Studies, from focusing on audiences and online communities. 
Meanwhile, Mia is also a bisexual trans woman and is very passionate about queer issues.
Since 2017 Mia has given talks in a variety of places such as conventions, colleges, book shops, a fashion show, and even Tate Britain. She uses her platform to speak on a variety of topics such as trans representation, mental health, self-love, self-empowerment, as well as her hobbies pop culture and makeup. 
Her first book, Yes, You Are Trans Enough: My Transition From Self-Loathing to Self-Love, which details her own transition and her stance on various trans issues, is available right now.
To book Mia for an event, please check out the Contact page.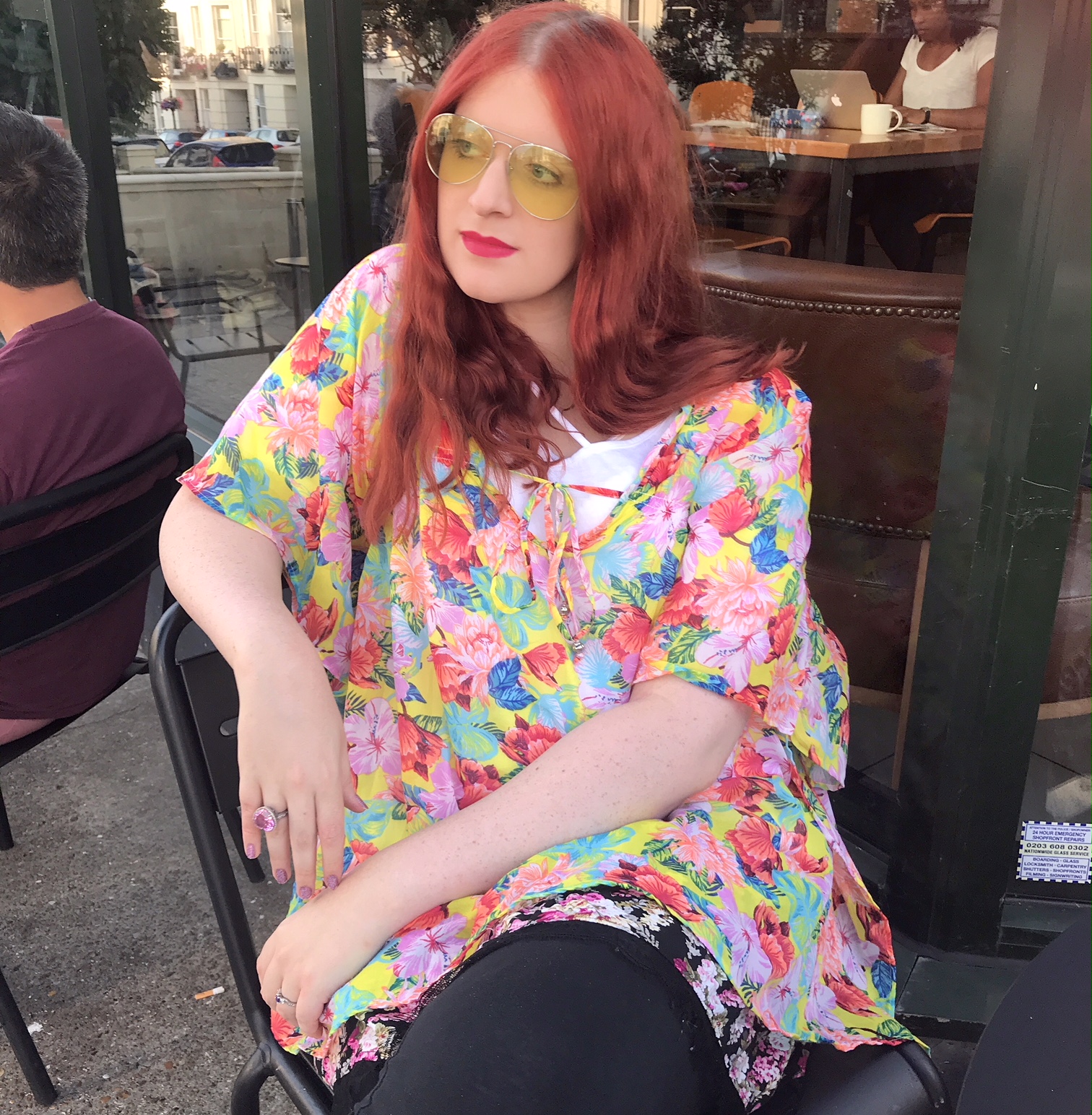 Otherwise Mia enjoys writing about self-love and other positivity techniques, which she credits with helping her reboot her former grumpy and pessimistic personality into an optimistic and fun outlook on life. It's her hope that she can share ways in which people can bring more love and light into their life, whether to help them overcome their own personal difficulties or just to work towards a less stressful and more fulfilling life.
Most of her writing is available for free, but she offers exclusive content to Patreon backers, starting at $1 a month. These pledges also help her maintain her Twitter account @OhMiaGod, which she not only uses to keep in contact with friends and followers, but as a way for anyone to reach out to her for advice via her open inbox. 
For generous and wealthy souls, she also keeps a PayPal donation tip jar on hand.
This error message is only visible to WordPress admins